As you all know, you can use Instagram only on mobile or smartphone. Whether it is Android or iOS. Recently Instagram allows you to upload photos and video on mobile browser also. In this post, we are going to know how to upload photos on Instagram on PC in a simple way.
Things you need to use Instagram on PC.
An active Instagram Account.
Google Chrome browser or a Chrome based browser like Opera.
Let's start to use Instagram on PC.
Login to Instagram on PC
Yes, to use Instagram on PC you have logged in to Instagram. So firstly login to your account on Chrome. Simply using the Instagram official site. After login, you can find your account with feed, notifications, search and profile icon. But no option to Upload content on Instagram. You find Instagram on PC is like below image.
Inspect Website
Every browser has a function to show running website codes. That means you can read out the HTML which generates the page. Similarly, Chrome also allows you to read site's HTML. And this called Inspect. So you have to Inspect the Instagram. You can inspect by right click on site and then select Inspect.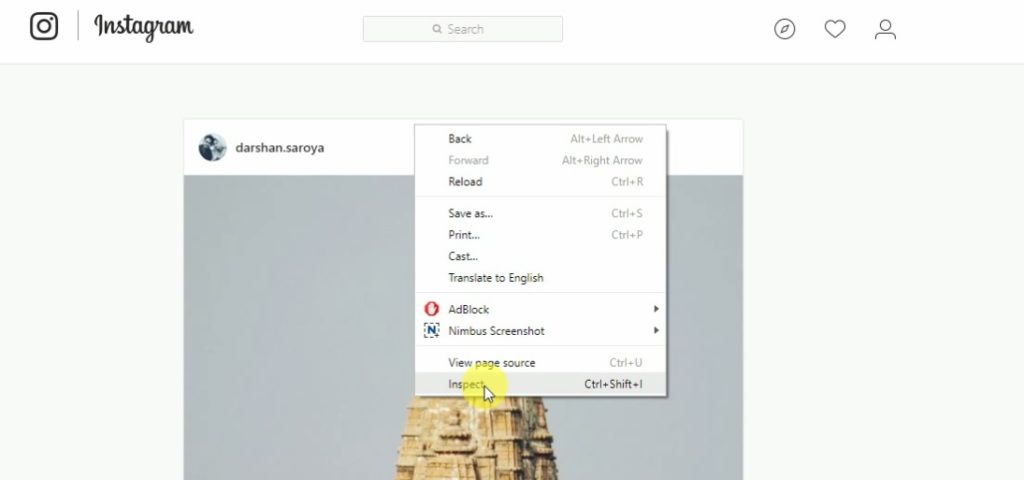 When you inspect on any site, some window is open in the browser. These windows show site's HTML and other things like CSS. You can see a window like this.

Using inspect you can see it's HTML and CSS.
Turn Instagram in mobile mode
As you know, recently Instagram allows you to upload photos and video on a mobile browser. So if you turn your browser to a mobile browser, you can upload easily. Next thing we learn about to run Google Chrome as a mobile browser. And it is as easy as pressing a switch to turn on a bulb.
Switch Chrome into Mobile browser
As you see in above image, mouse pointer point to
button. Find this and press this. Now Chrome is switched to mobile mode.
Now you can see the mobile device name on the top. In the image, it shows iPhone 4. You can change to any device available in the list. Now Chrome is switched to mobile mode. But you can't find the option to upload the photo.
Upload photo to Instagram
As you know already download the page in the browser and then we switch the site to the mobile version. So you have to re-run site in the mobile browser. To re-run Instagram in the mobile version, simply reload the page. And after reload you find a magic. You get an option to upload photos.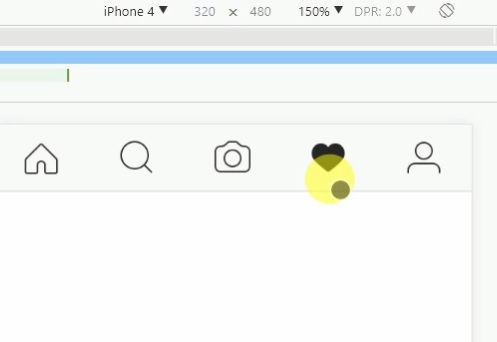 Now you can easily upload your photos to Instagram. You can also see this tutorial on YouTube.