Hi readers, backup of your site protects you from almost 99% of attacks. For example, if your site gets hacked or attacked by someone you will still have your all data and you can use it anytime. In this post, we gonna check out top 3 Best WordPress Backup Plugins – 2017.
Plugins for Backup
If you are not backing up your WordPress site regularly, you are always in the danger of losing all your data. Hackers are always on the chance to attack sites. And if something happens to your website in such as being hacked or accidentally deleting something you shouldn't you will also lose not only lose all your data but also all the time you have put into building your website. It doesn't matter if your website is business related or a personal blog,
You should take a few minutes to protect your digital asset. Afterall it is Your hard work and You have to spend your money on this business.
While you always have the choice of backing up your site manually or relying on your web hosting company to do it for you. By using a backup plugin it will make your life much easier and regular backups of your site. It not only give you peace of mind but also helps you revert back to the previous state if you break something. It will save your most of the time which you were about to waste in the manual method by creating files.
Recommended Post: WordPress Security – Must Have Plugins For WordPress Security
While there are hundreds of WordPress plugins out there, most of them don't offer much functionality or just offer partial backups of your website. So, in this article, I will guide you through the best WordPress backup plugins available in 2017, we have listed the main premium offerings designed for businesses or people who need extra safety and functionality and also a number of the free backup plugin. which you can start using right away.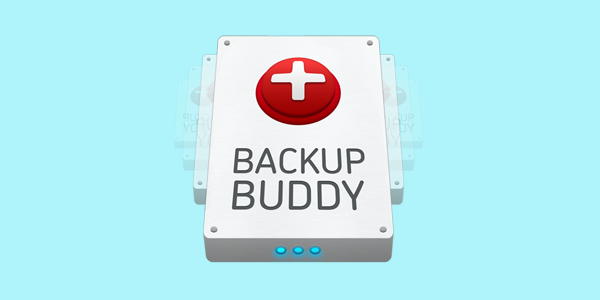 Backup Buddy is one of the most popular backup plugins available for WordPress. It is a premium WordPress plugin offered by iThemes. It not only allows you to backup your site, it also helps with migrating your site to a new host. What else you need?
BackupBuddy is not a subscription service. That means you don't need to pay every month. It allows you to schedule regular daily, weekly and monthly backups With Backup Buddy, you can automatically store your backups on Amazon S3, DropBox or their own cloud storage service. When you buy this plugin, you get free 1GB of storage space on their own cloud storage service.
Features:
It Comes with 1GB of free storage.
Allows you to store your backups on Amazon S3, Dropbox, and many other external services.
Offers functionality to migrate your website.
Allows scheduling daily, monthly and weekly backups.
[button link="https://ithemes.com/purchase/backupbuddy/" type="big" color="green"] Starting from $80/year/site[/button]


UpdraftPlus is one of the highest rated free backup plugins on WordPress.org. It allows you to set up multiple schedules for your backups. It allows you to store your backups to Amazon S3, DropBox, Google Drive and a lot of other popular services.
While the free version of this plugin includes a lot of features, you can always buy premium add-ons available for this plugin like the site duplicator add-on. It is multi-site compatible and can backup sites as big as 100GB in size.
You can also buy the premium version of this plugin that comes with all the add-ons and 1GB of free space on UpdraftVaul, the cloud storage service by UpdraftPlus.
Features:
Allows you to store your backups to Amazon S3, Dropbox, Google Drive and many more services.
Schedule multiple daily, monthly and weekly backups.
Exclude themes, directories, and plugins from backups.
Available in over 15 languages.
[button link="https://ithemes.com/purchase/backupbuddy/" type="big" color="green"] Free with premium version starting at $70[/button]


ManageWP is a free service that allows you to manage all your WordPress sites from just one dashboard. While the service comes with free monthly backups, you will need to buy their premium Backup Add-on if you want more functionality.
The premium backup add-on is available for $2 per site per month. It offers on-demand and scheduled monthly backups. It offers one-click restore and allows you to save your backups on your own external storage services like Google Drive and Dropbox.ManageWP also offers performance checks, security checks and analytics for your website.
Features:
The basic version of this service is available for free to Everybody.
This plugin Offers a lot more functionality than just backups.
The premium add-on is available at just $2 per site per month which is relatively cheap as compared to other paid plugins.
[button link="https://ithemes.com/purchase/backupbuddy/" type="big" color="green"] Fully Free[/button]
Conclusion:
By using these extraordinary plugins you can backup your site easily in very less time. These will help a lot in improving the security of your WordPress website. If you face any problems you can visit their sites for more information. Thank you for reading Now don't forgot to share these fabulous plugins with your friends. Use these Best Plugins and Share your experience with the comments Friends.
Note: Images are taken from Google Image Search