With various trends coming and going in the IT industry every few months or so, keeping up with all of these can be tricky. Melbourne IT Support specialists F1 Solutions state that understanding, remembering, and putting them all into practice can be challenging, too.
Conducting self-studies is one way of staying updated with the current trends in the world of information technology. But if you want more structured learning experiences, you have to undergo professional training courses.
Professional training programs for IT professionals are specially-designed courses in the field of information technology that allows individuals to acquire new information, and refresh their knowledge and improve their skills.
Courses, such as the Primavera P6, Adobe InDesign, and advanced Microsoft Office courses, are learning programs that help IT professionals acquire the knowledge and skills they need as their career progresses.
Benefits of Enrolling in IT Training Programs
If you are an IT professional, you will gain the following benefits if you take up the right training programs at least once a year:
Gain a competitive edge
Whether you're in-between jobs or happy with your current company, you should never be too complacent about your present qualifications and professional development.
If you're looking for a new job, you can stand out from the competition by listing on your resume the IT training courses you have taken up. These details demonstrate your proficiency in different areas of information technology. They also show your eagerness to learn more about your chosen profession.
These additional training programs will also work to your advantage if you are currently employed. All employers value employees who strive to keep their skills current with workforce requirements. As such, these courses will open the windows of opportunity you need for career advancement.
Increase your earning potential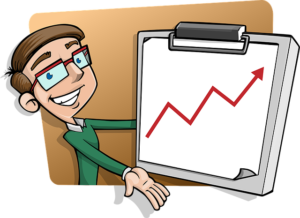 Since training programs boost your competency, demonstrate your commitment to learning more about your profession, and give you a competitive edge, you are more likely to be offered a higher compensation package when you apply for a job.
This is because your potential employers know, even with only a glance at your resume, that you have more to offer them than other candidates.
Since the training certificates will give you the push you need for career advancement, you will likely get a salary bump, too. After all, a promotion, whether in your current company or a new one, always comes with a higher salary.
You can also demand a bigger compensation package if you apply for a different job, as well.
Open more opportunities for collaboration
If working and collaborating with others within and outside your company is something that appeals to you, attending ongoing IT training programs will give you the leg up you need.
When you acquire new knowledge and skills, you can share them with your co-workers. You can do this informally, imparting these only with your closest peers first, or formally by conducting an in-house training session, so that more people in your company can learn them in a shorter amount of time.
You can also share industry updates within your LinkedIn group and other platforms where you are active. This will help bolster your reputation as a true-blue IT professional.
Refresh your memory and stay up-to-date with industry trends
Whether you have been working for a year or more in the same job, you will likely fall into the habit of doing things because it is the company SOP or you were trained to do so. Although there is nothing wrong with this, you will end up being complacent with doing things as they are, without knowing the importance of doing them correctly.
Another possible consequence of doing things "just because" is that you may end up becoming inflexible so that you won't explore anymore and try other steps or processes that may be more efficient.
Taking up IT training courses will help you remember why things are supposed to be done in certain ways. Moreover, you will discover alternative steps or techniques that you can try that will help you become more productive.
Additionally, these programs will enable you to stay updated with new developments in the IT industry. Familiarity with these new practices, techniques, and methodologies will allow you to be more efficient and even highly-regarded in your company.
Have access to more opportunities
Lastly, with the additional skills and credentials, you can gain from training programs, you will be more flexible and qualified for more roles.
This means that even if you are in the IT industry, you can diversify into other fields.
For instance, if you have always wanted to try sales and recruitment, signing up for programs that can develop your skills in selling computer tech or looking for top talent can create the right opportunities that will allow you to delve into these professions or areas successfully.
Since training programs will turn you into a well-rounded candidate, your employer will also be more confident in assigning new projects to or even promoting you.
With all the benefits you can gain from taking up professional training programs, find the time, and set a budget to take up one or more relevant courses every year.