If you are a newcomer to setting up your own website, choosing a company to host your site can be somewhat intimidating. There are so many aspects to consider and deciding which one is best for you may be rather overwhelming at first. Where do you start? Some web hosting sites may seem full of technical details, which can be off-putting for a novice. Perhaps you don't know if you will require certain features, or even what they mean. Doing a search for web hosting companies will bring up hundreds if not thousands of results – how on earth do you decide who is best? Visiting a hosting directory may not be much help either. Generally, they are filled with marketing ploys and flashy advertisements. You could easily end up even more confused than ever.
The Basics
The best place to start is by finding out exactly how the internet works and the role of a web host. Spend some time reading up on this subject and what you need to look for in a web hosting company. Look into the pitfalls to avoid being caught out by unscrupulous providers.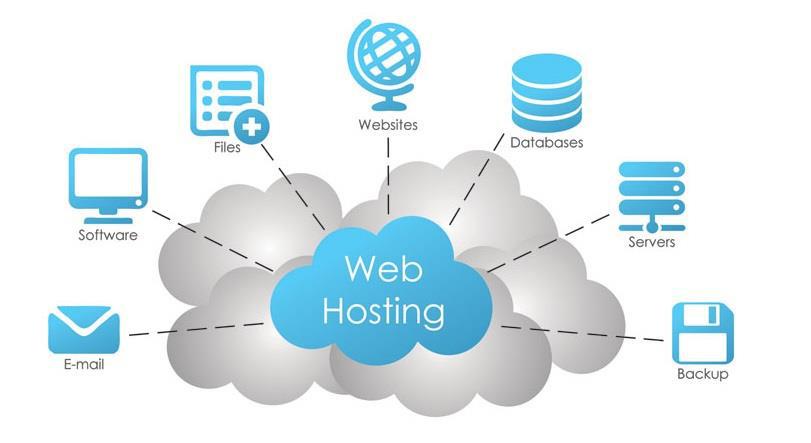 Once you have some knowledge of exactly what is involved, choosing a web hosting provider will be a somewhat simpler task. Follow the five steps listed below to help you with making a final decision.
Select the hosting plans that meet all your requirements
If your plans for owning a website involve simply having a small personal site for showing off photographs, for following a hobby or for running a simple informational page or two, then almost any web hosting plan will be sufficient for your requirements.
If you have a medium sized website or if you intend to sell products or services, have a think about what your site will look like. Choosing a hosting provider for this type of site may require a little more thought.
Assess each plan in detail
No doubt there are hundreds, if not thousands, of hosting plans out there that will be sufficient for your requirements. However, all you really need is just one that suits your budget and your needs. There's no point spending weeks comparing each and every one you find – most of them will be similar anyhow. Our search results will potentially list several hundred hosting plans that meet your requirements but as they are returned with the cheapest price first, you can begin here and work your way through.
Requesting a quote
Every hosting provider website allows users to request up to ten free quotes from providers who match their web hosting needs. I think this is an excellent feature as it means you can receive a better deal, have more options, and it gives you the chance to communicate effectively what your website is about. Once you receive your quotes, you will have more information with which to assess the hosting providers, making it much easier to make a final choice. These quotes come with no obligation, even if you continue communication with the web hosts.
How should I assess hosting plans?
Use the table below to help with evaluating the different hosting plans. The points listed are the main factors to take into consideration. Of course, don't forget to include your own particular needs.
[table width ="100%" style ="table-striped table-bordered table-hover" responsive ="true"] [table_head] [th_column]Factor[/th_column] [th_column]Why Is It Important?[/th_column] [th_column]How To Evaluate[/th_column] [th_column]When This Is The Most Important Factor?
[/th_column] [/table_head] [table_body] [table_row] [row_column]Cost[/row_column] [row_column]To ensure you receive a good deal and aren't overcharged[/row_column] [row_column]We return search results with the lowest pricing first so begin at the top and work your way through.
[/row_column] [row_column]When you have a small personal site that doesn't depend on uptime or features.
[/row_column] [/table_row] [table_row] [row_column]Reliability[/row_column] [row_column]All hosting providers will have downtime now and again. However, you will want a reliable service to ensure your site remains available as much as possible.[/row_column] [row_column]Click on the search results for a report on reliability and uptime on the web host's home page.
[/row_column] [row_column]On an ecommerce site where any downtime means lost profit. For most sites, some downtime should be expected and it shouldn't cause many problems. Anything above 99.5% is excellent.
[/row_column] [/table_row] [table_row] [row_column]Customer Service[/row_column] [row_column]You want to be able to set up your site efficiently and receive assistance if you have any problems
[/row_column] [row_column]24/7 Support, Free Call #, Online Chat[/row_column] [row_column]Generally speaking, the more expensive the hosting plan, the better the customer service.[/row_column] [/table_row] [/table_body] [/table]
The key here is to find a good balance, ensuring you find a plan that suits, at a price that suits. There is no point forking out costly fees if a few dollars would get you a hosting plan that is quite sufficient. However, the reverse is also true; you shouldn't pay out a few dollars if you require a much higher level of service.
Make your choice
If your website is your sole source of income or is critical to your business needs, you might like to spend as much time as possible evaluating each hosting provider. Have a look at the hosting plans offered by each provider on this site and you will find samples of the websites they serve. You may like to consider contacting some of these website owners and asking them for an opinion of their host provider.
If your website is just a hobby or a few personal pages, it isn't regarded as critical so don't waste time deliberating over the various hosting plans and providers. Use whatever information you have to make an informed decision. If the worst happens, you can always move to another provider later.
Cheap Web Hosting
There are many thousands of website hosting plans available out there that cost next to nothing. While many of these offer great bang for your buck, it's wise to remember you only get what you pay for. If you run a critical site, don't purchase a really cheap deal and then complain when your site frequently goes down, your search engine rankings are getting hurt, your clients are having a bad impression or you can't get an answer from the customer service help-desk. We don't mean to say you can't get great service form a cheap deal, but that's the exception rather than the rule, unfortunately. These low budget deals are given out to hundreds of consumers, all hosted on the one server, so service and reliability will almost certainly suffer.
There are many small hosting companies now operating. The cheapest hosting deals usually come from small firms such as these and therefore they may not last. However, this is all you need if your website is just a few simple non-critical pages. If things don't work out, it's easy enough to switch to another budget provider.
Customer Reviews
Don't allow one or two disparaging remarks put you off a hosting plan. It's a very rare business that can satisfy all of its customers, all of the time. Some people maybe expect too much from a low-end deal or want the impossible and then shout loud when they don't receive it. You need to judge each host based on the overall picture rather than any one particular review. Look at whether the majority of reviews are negative or positive for a clearer idea.
The Term 'Unlimited'
It's quite common to see this term 'unlimited' featured in many hosting plans, whether it refers to storage allowance, bandwidth, email addresses or something else. However, don't take the term literally. Read this article on just what 'unlimited' really means.