Search Engine Optimisation is important for your blog, it is not a secret anymore, never was. Optimizing the web pages and blog posts using Search Engine Optimisation increases the visibility of websites to people who search for the keyboards on various search engines.
However, Google getting updated regularly keeps making this copious algorithm tricky. The SEO practices of the day are all about intent and relevancy of the content.
But the question is how would you know what actually matters and what doesn't? Knowing the ranking tactics of blogs and increase the ranking of blogs is an important thing to know these days. More importantly, how to maintain this ranking is even more important.
In this post, we intend to answer these questions for you, how to optimize the content of the blogs for the keywords that you have so delicately embedded in your content. Along with these practices, there are a few other tactics that you should know about.
List of 15 best SEO practices that can help you to grow your blog
1. Focus on 1-2 long-tail keywords that match the intent of your ideal reader
Optimizing the content of your blog according to the SEO practices doesn't mean incorporating a maximum number of keywords into your blog. Rather it will hurt the ranking of your blog, it will destroy the SEO because it is seen as keyword stuffing according to search engines.
A good rule of thumb is to make sure that every blog you create there should be one or maximum two long-tail keywords. I am not saying that you shouldn't use more than one keyword in the post, but you should keep the content of your blog narrow so that only you can optimize the blog for just maximum keywords.
The question that must be in your mind right now, is why a long-keyword? The simple reason why you should use do this is the fact that the question-based keywords keep the post focused on some specific goals. And the visitors coming to a website who are searching for those long-term keywords can find the entire content on your website, instead of seeking it somewhere else. And bam (!) you will end up generating the kind of traffic you want to—visitors who convert.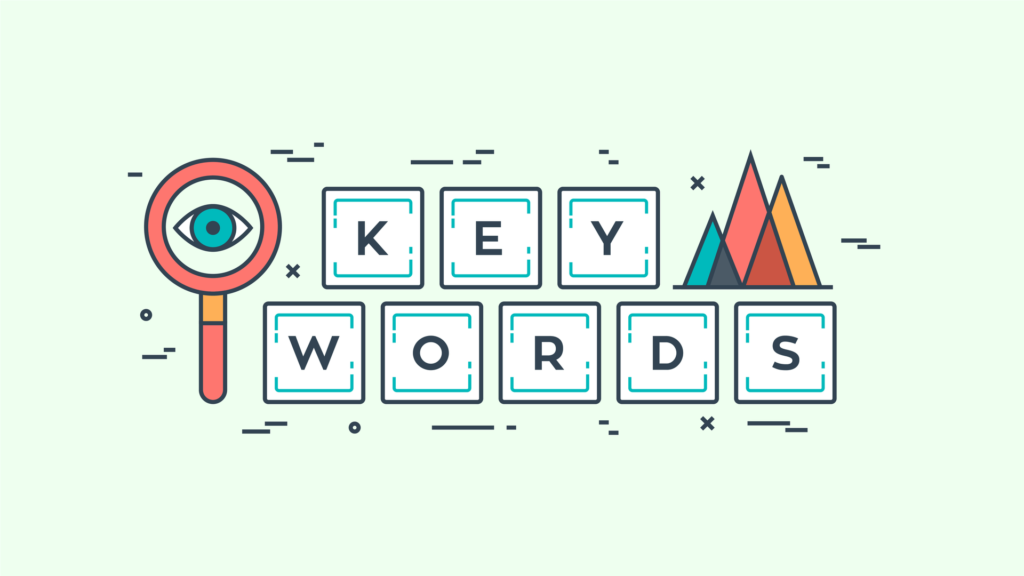 2. Include these 1-2 keywords in specific parts of your post—Title Tag
Selecting the one to two keywords for your post is not enough and you are doing a mistake if you are just using these keywords anywhere in the post. There are some specific parts you need to use them into, so what are these best parts of your blog that will increase the rank of your blogs?
One part of your blog should have your keyword in the title tag.
The title of your blog is the first thing that a visitor sees when they come to your website, and a title decided whether they come to your website or not. The title is the thing that makes an important factor in deciding the relevancy of the content of your blog. Google defines this as a title tag in the search results.
Make sure that within the first sixty characters of your title, you have incorporated your keyword. Because this is the position where Google breaks the title on SERP, search engine results page. It is pixel width, though, that the Google counts not the character length, but 600 pixels get translated to 60 characters.
Now if your title tag is longer then make sure to use the keyword at the beginning itself so that it does not get cut in the SERPs.
3. Include these 1-2 keywords in specific parts of your post—URL
URL is the other location where incorporating the URL is kind of mandatory.
Search engines analyze the URL of your post to figure out what your post is about. It is the first thing that gets crawled up by the search engine. Clearly, this is the opportunity you should grab with both hands; optimize the URLs of every post that you are making.
4. Include these 1-2 keywords in specific parts of your post—Headers & Body
Don't forget to insert keywords into the headers of the blog and the body too. But make sure that you do that in a natural way, your copy should still be reader-friendly, even after incorporating keywords.
However, don't overdo it, you might end up overstuffing keywords and that is the last thing you want, because not only does that decrease the readability of your post but it also gets your penalized.
Also, remember the incorporation of keywords shouldn't be your primary purpose, don't forget that you are writing for your audience, as long as you keep that in mind and follow the best SEO practices. nothing can go wrong.
5. Include these 1-2 keywords in specific parts of your post—Meta Description
Meta description of your blog gives visitors and search engines information about the content of your blog, it gives them an idea as to what should they expect when they open the link. So make sure that you have used the long-tail keyword there at least once so that Google and the visitor both know what they are in for.
Also, do not forget that your copy will get you click-through rates, so write clear and engaging content, something that satisfies the reader's intent.
6. Make sure your blog is mobile-friendly.
Most people surf Google using their mobile phones, you shouldn't be surprised since you do the same. So if the maximum number of visitors to your website is coming via mobile phones then it only makes sense that your site is optimized for them. Plus, the sites which are mobile-friendly get displayed in the search result first.
It's easy saying that your website should be mobile-friendly, how to achieve this feat? Simple, you use a responsive design option. Mobile-friendly websites have two URLs, one for mobile, the other one for desktop. This would help the SEO of your blog to the levels you cannot imagine because the inbound links to your website wouldn't be divided into two URLs. The SEO power due to these links will be centralized and Google would be able to recognize the value of the post more easily.
7. Use all the space and optimize the meta description
We have already read about meta description in the previous point, it tells the people whether you offer what they are looking for, and hence is a very important feature in deciding whether they click or not. The length of the meta description has increased now that means Google wants to give more insight to what each result has in store for them.
So, your meta description should be-
Reader-friendly
Compelling and relevant
And should include the long-tail keyword
8. Optimize the alt text of your image
Your blog shouldn't only contain text, it should contain images too, and not just an image, but an image with alt text. Since search engines can't obviously see images as humans do, so the alt text of the image tells the engine what the image is about. Adding keywords to the alt text does not make a significant difference, but it does make a difference and dude, each drop counts!
9. Don't use too many similar topic tags
Tags help to organize the content of your blog, but it's over usage can instead harm the SEO. Plus, too many similar tags can get you penalized for plagiarism. Keep the count of the tags to about 15-25 only, select the best ones and don't worry about the search engine considering your content duplicate.
10. Use URL structures that help your visitors
The URL of your web page should be readable, from the URL itself, visitors should be able to tell what the page is about. Search engines give priority to websites that make sense to the website and the visitor.
The structure of the URL acts as a categorization system, it tells the reader where they are and how to access different pages of the URL.
Trust me, Search engines will appreciate this little categorization on your part.
11. Link internally as and when possible
Inbound links in your content give the search engine one message—the content displayed on this site is relevant and valid. And when you link your page to outside links, the same logic gets applied there too. So, if you are writing about something that has been mentioned on another page of your blog or an ebook or a website, then it is best to link that stuff to your page.
There is another benefit of internal linking, the visitors will spend some more time on your website and those pages will become more authoritative.
12. Use Google's Search Console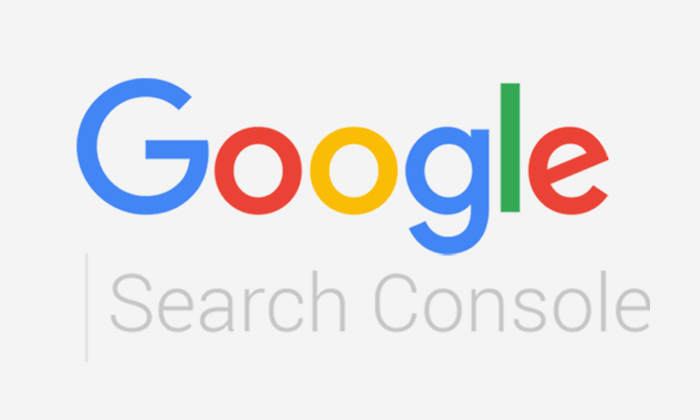 There is a section on the search console of Google, it is called 'Search Analytics Report'. This report will help analyze the clicks you are getting from Google. It is useful so that you can figure out what keywords people type to reach your blog.
However, if you expecting that all these steps will start giving you results right away then your expectations are wrong. It takes months to build up the search authority and then maintain them regularly.
So keep publishing your blogs regularly and consistently and keep the intent reader-based, slowly with time, you will reap the rewards of your efforts.
13. Use topic clusters
In the case of topic clusters, you need to choose a broad topic, one for which you want to rank and then create smaller blogs around that topic. Those smaller blogs should relate to each other instead of competing with each other, this would create a better search engine authority.
This model links URLs so that more of your pages can rank on Google and help the visitors find all the information they are looking for on the same website itself.
This architecture has three components:
Pillar content
Cluster content, and hyperlinks
Hyperlinks act as a bridge between pillar content and cluster content.
14. Limit the ad space
No questions asked when you are designing your blog to optimize it, then make sure that the ads aren't too many. More ads mean more load time and more load time will dramatically hurt your traffic. If your website isn't loading within a few seconds of clicking on that link, then you will be left right there and the visitor will move on to the next site. And why not, we all want speed on our lives. So, the solution to the lighter website is less number of ads.
Plus, people don't usually like to see ads in the content they are spending time going through. If you need to use ads on your site then evaluate Google Analytics data and select the top three best-performing ads.
15. Keep important content above the fold
This is the most standard thing there is and has been proven time and again by using various tests. Yes, the visitor can scroll downwards to see the content they are looking for, but the fact is, they don't. they should see what they need to see as soon as possible. 80% of the visitors spend all their time above the fold.
Conclusion
Now, no one expects you to follow these practices religiously and from day one itself, but as your website grows, your goals should grow too.
The best practice to follow through is, to know the reader. What the reader wants and how you can give it to them. When you take care of the search intent, you will always deliver the content that is relevant to your audience.
About the Author
Naveen is the marketing head at MightyThemes by profession and a blogger by passion. He loves to write about WordPress, Joomla, Digital Marketing and Blogging. Apart from this, in his spare time, he loves to play games, watch Netflix and do product research. You can follow him on Facebook, Twitter