Why WordPress?
Before we get on with the themes, let's answer first a question: Why WordPress? There are plenty of other choices when it comes to blogging platforms.
However, only WordPress offers a lot of flexibility that opens up a lot of potentials for a blogger. Even when it comes to WordPress blog themes. The possibilities are incredible as they injected functionality to the themes with the use of plugins.
What to Look For on a Food WordPress Blog Theme?
As a newbie food blogger, you have to make sure that you have an uncomplicated theme. Go for simple ones that come with useful features. It is easier to manipulate a minimalist theme because the codes are easier to handle.
Most of the free simple WordPress themes are made to install in a few clicks. There is no need to mess up with HTML or CSS especially when you are not too confident in manipulating the codes.
If you are building a food blog for the first time, the following themes are simple and come with a basic template. As a rule for newbies, aim for a clean and simple layout design that has a sidebar.
This will be very handy should there be a need to highlight certain posts or if you intend to put up adverts on your site.
These 10 Best Chef & Cooking Free WordPress Themes were chosen as the will showcase and compliment any food and related content.
Premium Food WordPress Blog Themes :
The pastel palette of the Sweet Cakes theme is perfect for food blogs that are more about desserts and pastries. The soft typography will complement with the sweetness of the content. But the cherry to the top? It is the set of features that will make using this theme so simple and easy to manipulate.
Read Also: Best Blog WordPress Theme For Bloggers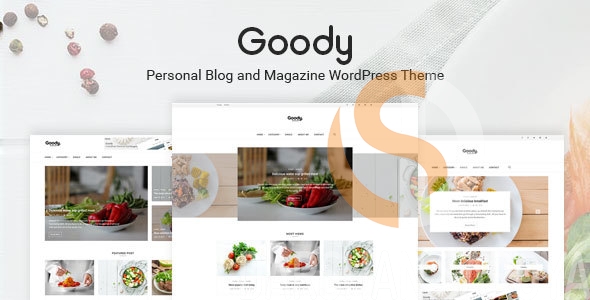 For an elegant theme that does not come short on features, the Goody theme is a top choice. The customization options are great as you can easily make the theme more personal. It also helps that this theme is fully responsive so blogging on the go will never be a problem.
If you are looking forward to presenting your recipes with a flair, the Tasty Food Recipes theme is what you need. the theme features are impressive such as a responsive layout for both phones and tablets, a Recipe Maker with comments rating, unlimited colours, translation- ready, category and tag descriptions, and many more. The best part is that it is made ready for monetization purposes through its Highest- Earning Ad Sizes feature.
Read Also: Best Hotel Themes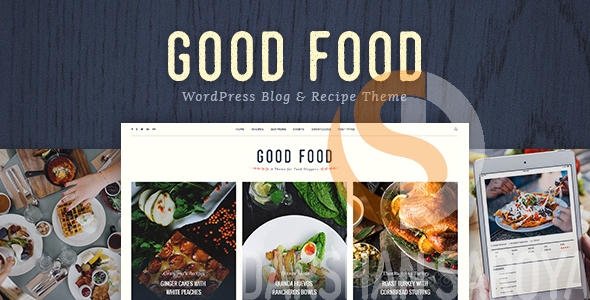 For an ultimate foodie theme, the Good Food theme offers a dedicated recipes functionality so you can make all your dishes look yummier. You can use interactive recipes and make your blog become the next online food magazine to look out for.
The Organic theme is one of those uncomplicated food WordPress blog themes that still make an impression. The grid layout is the best if you want a straightforward way of presenting food photos and recipes. Because it is so minimal in the design, you can expect a faster and fully responsive theme at your fingertips.
Read Also: Best Healthcare And Hospital WordPress
Creating impressive food slideshows is easy with the Foodica theme. Every theme detail is easy to configure and because it is responsive and retina- ready, you can expect that a lot of mobile users will appreciate your content.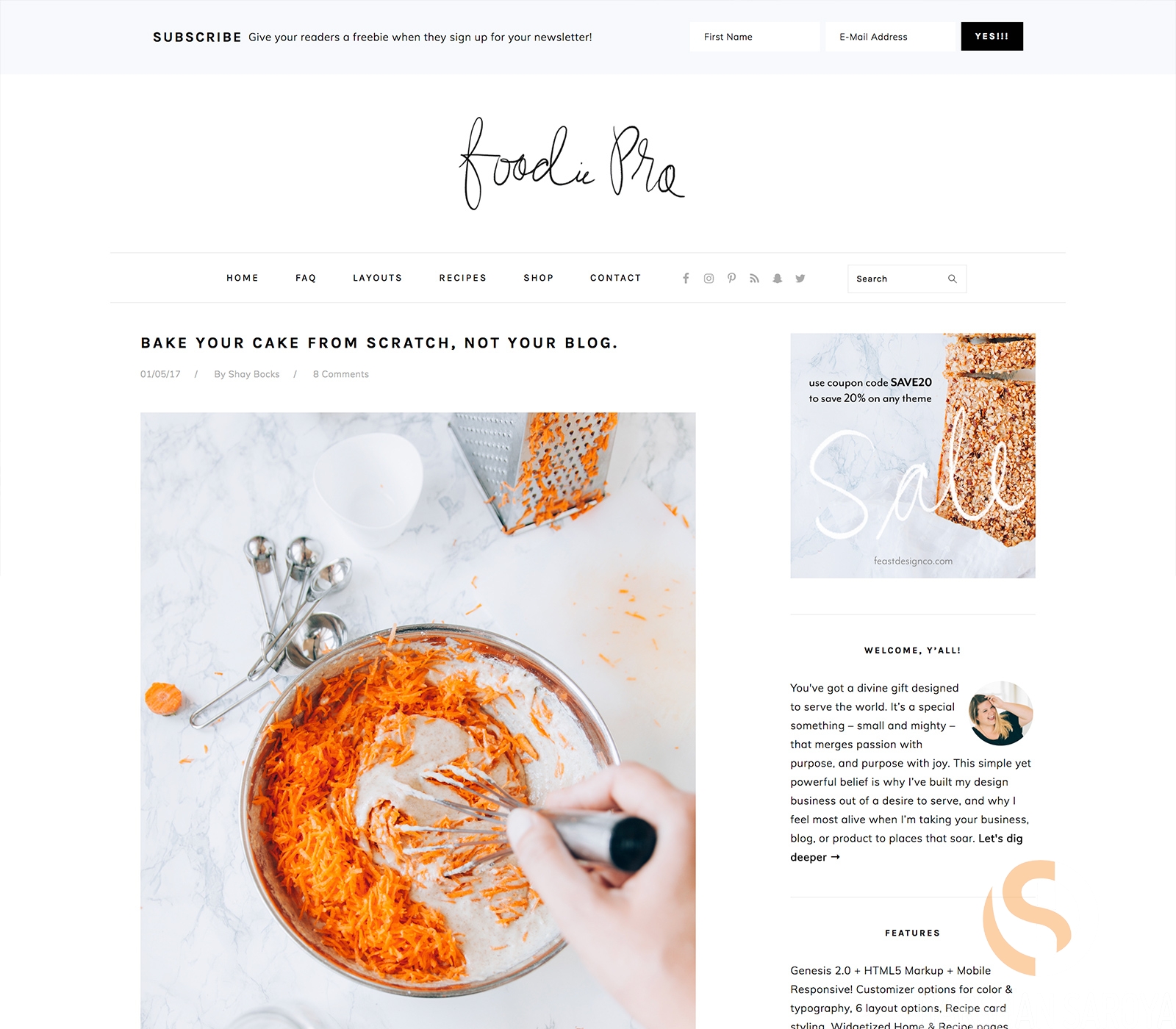 For a no-frills yet stylistic theme, the Foodie theme from EasyBlog is the perfect one to have. The choice of fonts and graphics is very apt for a food blog so you can enjoy posting content in multiple formats. Being a newbie food blogger is never a problem because there is a great team to back you up in installing and personalizing the theme.
Read Also: Speed Up WordPress Website in Simple ways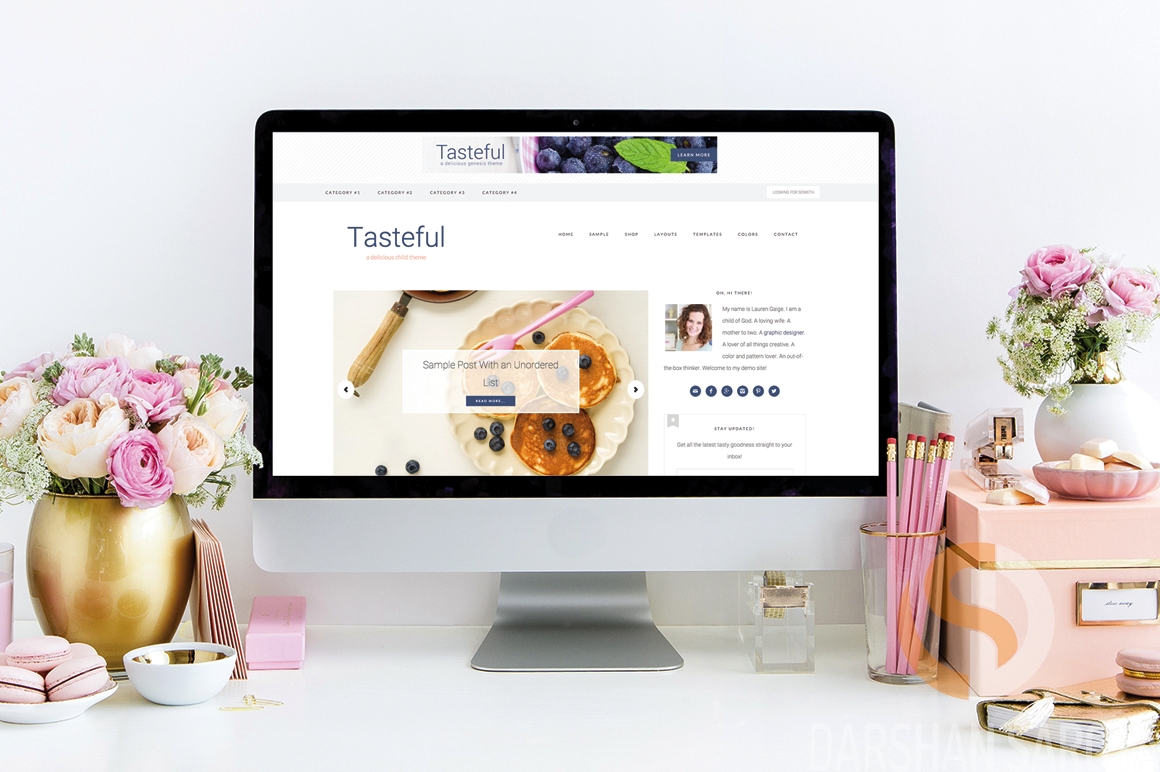 The Tasteful theme is truly a heaven- sent for all types of food bloggers. The fonts, fresh colors, and great features will surely complement with any food content for the site. The different grids and the slideshow footer is a huge help if you want to display a lot f featured posts for your audience.
Here are the top 8 best themes for the cooking niche. You can download these themes directly from your WordPress Theme store. Try these themes and give your website a glossy look.