Marketing automation software tools can be of great help in many ways. From sending out your emails to automating your ad campaigns, they can make your life way easier. Here are the top fifteen marketing automation software tools to help you in 2019.
Ontraport is a business automation software with a number of features including CRM, email marketing, reporting, landing pages, and e-commerce. It is perfect for both entrepreneurs and small businesses looking to understand the effectiveness of their marketing campaigns as it focuses on providing you with the most accurate insights.
Simply put, Ontraport is that kind of app that combines CRM with automation allowing you to manage your business, marketing, and sales all in one place. If you want something like that, this is your best choice.
ActiveCampaign is a small business CRM, marketing automation, and email marketing tool with many different features you will love. This tool is one of the most comprehensible solutions on the market with its powerful and flexible marketing automation functionality that has proved to be one of the best.
The biggest downside of ActiveCampaign is that it is not suited for beginners as it requires some background knowledge and experience with similar software to be of use. On the other hand, after dedicating some time and effort to learn how the platform works, you will be able to use it to its fullest and enjoy all of its numerous benefits.
Autopilot is perhaps one of the most if not the most visually appealing marketing automation software tools on the market. It even claims to be the easiest marketing automation platform to use which may as well be true.
The three key elements offered by Autopilot are messaging, email marketing, and automation. Most often than not, Autopilot is used for more sophisticated targeting and messaging, but you can still use it for creating a simple autoresponder based on a time-sequence.
SendinBlue started out as a digital marketing agency and developed into an email marketing tool which then turned into marketing automation software loved by thousands. There is an impressive free plan for those on a budget as well as many amazing paid advanced features.
The free version includes basic marketing automation functionality with up to 300 emails per day and phone support. In addition to that, you can get many different advanced features such as reporting and lead scoring that can be purchased for a considerably low price. Moreover, you can also run SMS campaigns from SendinBlue making it a 2-in-1 tool for all marketers.
Read Also: How Digital Marketing help to grow your business
Now called Keap, InfusionSoft has been around for over fifteen years now helping marketers deliver on customer acquisition targets, revenue, and leads. InfusionSoft's user base is pretty sophisticated with many entrepreneurs and small business owners choosing it over other similar tools.
InfusionSoft lets you set up complex decision trees with such criteria as which lead magnet someone signs up for, how many and which emails they open and click, and other contact property data at play.
Prospect.io is the go-to tool for automating your customer emails. Prospect.io integrates with your mobile app or website allowing you to see all the data in real-time. It triggers actions based on the predefined rules. To put it simply, it makes personalized messages easy.
Prospect.io also sports other features including conversion tracking, A/B testing, customer profiles, and in-context conversations among others. Of course, the tool is not free and the price depends on the size of your email list and total email credits.
GetResponse is not free, but it's certainly worth the money. This marketing automation software starts at $10 per month but has more advanced plans. The basic one has the simplest autoresponders and a list of 1000. Other features you get with bigger plans include email marketing, CRM, landing pages, e-commerce tools, autoresponders, list building tools, and more.
GetResponse is best used for simpler functions such as email newsletters, though you can still get great results with more complex commands. However, don't plan to implement any marketing automation or complicated conditional logic.
Read Also: Best digital marketing practices
HubSpot is perfect for content marketing being an inbound marketing tool with the goal of turning outbound leads into inbound ones. The basic plan includes content creation and optimization tools, email marketing, a marketing analytics dashboard, and a social media suite.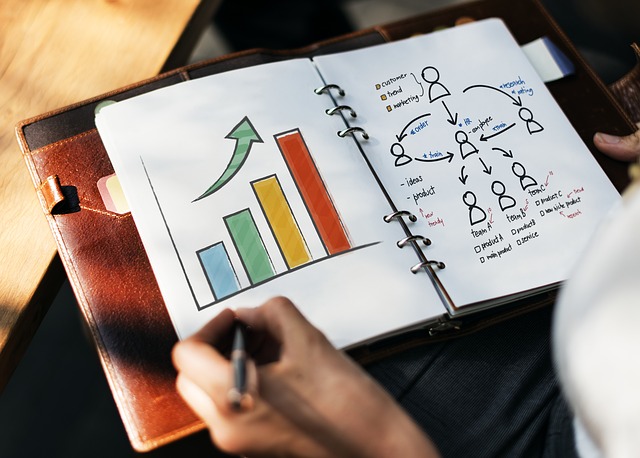 However, the pro plan is the most popular one and includes other additional tools as well as the basic ones. These are goal-based nurturing, marketing automation, and customer workflows as well as Salesforce integration, attribution reporting, smart content, user roles, A/B testing for CTAs, and A/B testing for emails.
Drip is a marketing automation software primarily focused on e-commerce marketing automation. It is pretty easy to use and has all the features you might need if you are an e-commerce store owner.
The key strength of Drip is email marketing with such features as email builders, email campaigns, automation workflows, one-off emails, and multi-channel marketing all available here. Moreover, you can also make use of its personalization and analytics functionality.
Marketo has been around for a while. Recently, it was acquired by Adobe and added to its enterprise marketing cloud. What this means is that if you use Adobe Analytics for data measurement and Adobe Target for personalization and experimentation, you will have a powerful enterprise marketing automation and optimization suite.
Unfortunately, like many other tools on this list, Marketo is more suitable for big companies rather than small businesses. You can still try it out though if you are an entrepreneur or a small business owner.
Constant Contact can help you take your marketing to the next level with its email-marketing automation functionality. Constant Contract has such features as Facebook fan promotion, coupons, and deals as well as event management. You can also use an autoresponder and edit your emails among other things.
The cost of the tool depends on the number of contacts as well as whether or not you want access to all the features or only email marketing. The maximum number of customers you can have is 10 thousand, though that is more than enough for most users.
Pardot is a powerful cloud automation tool that is probably the best fit for enterprise clients that have the technical resources and time needed to master the platform. Pardot sports dozens of valuable features that integrate with CRM including lead nurturing and scoring, email marketing, ROI reporting functionality, and more.
Pardot allows you to track all the interactions on your website and then set parameters to build predictive lead scoring. This helps make marketing campaigns more effective and efficient. The only disadvantage of Pardot is that it is more affordable for bigger companies rather than small businesses.
AdRoll is perfect for automating your ad campaigns. This marketing automation software tool lets you retarget customers through re-engagement on Twitter, Facebook, and the web. Its key features include dynamic LiquidAids, retargeting across devices and platforms, flexible segmentation, expert optimization, transparent analytics, and conversion reporting.
AdRoll's cross-device and cross-platform retargeting capabilities with flexible segmentation can help you deliver excellent customized customer experiences which can improve your marketing efficiency dramatically. The tool also offers full control over ad spend and customized budgeting, but if you are not sure whether AdRoll is for you, you can try a free two-week trial first.
Oracle Eloqua can help you deliver personalized campaigns across multiple channels that are fully automated. You may be surprised to learn that the company was launched way back in 1999 with the goal of maximizing lead generation and has developed into a powerful personalization device.
Oracle Eloqua will help you to manage your leads effectively and segment your audience for increasing your sales with the help of emails, videos, and mobile. You can also track reports and insights into a buyer's journey with just a few clicks. Oracle Eloqua has several paid plans, so you will have to choose one of them.
Bizible lets you track your marketing interactions across all channels closing the gap between sales and marketing. In order to get a full picture of both sales and marketing metrics, you multichannel tracking. Moreover, you can also maximize AdWords ROI too.
Bizible offers both bigger and smaller features. For example, there are keyword-level metrics for AdWords and metrics for campaigns and content. There are also UTM parameters, custom reports, integrations, and detailed lead history. Bizible may seem a bit pricey for entrepreneurs and small business owners, but it will be certainly ideal for big enterprises with more resources.
16 Exponea
Exponea unites customer data management from multiple online and offline sources. The data is centralized in customer data platform, wrangled and enriched so other 3rd party tools can understand and utilize them for marketing campaigns, custom analytics, and other needs.
With cutting edge technology, Exponea empowers marketers to deliver personalization, in the moment experiences to their customers at scale through deeply embedded AI-powered capabilities and leverage intent to purchase both on your online store or outside of it.
17 EngageBay
EngageBay is a simple, affordable, integrated, all-in-one marketing, sales and service automation platform with a free CRM, built to grow small businesses and startups. EngageBay is one of the best CRM for small business that helps you grow your business. The marketing automation suite helps you save time, nurture your audience and automate routine, manual tasks. With the free CRM and sales automation, you can organize all your email contacts, track deals and the sales pipeline to grow your sales. Further, you can build meaningful customer relationships that stay for life. And finally, with the free live chat and helpdesk features, provide real-time assistance to convert visitors to happy customers. Track, prioritize and solve customer support tickets in minutes.
Aeroleads helps you to find verified business emails of your prospects and leads with their job title, company, website, location, LinkedIn URL. And all this in real-time makes aeroleads one of the most powerful and genuine email finding tools.
Aeroleads guide the clients about how prospect generation can ease the sales process by automating the process of finding the relevant prospect details. Innovate by embracing the developments in technology and implementing them in the prospect generation process.
Final Thoughts
To sum up, once you start using these marketing automation software tools, you will quickly realize that your workload will be much easier to handle. These are certainly not all the tools you can come across, but they are some of the best and will serve you well enough. Like Customer Data Platform (CDP) is a software that aggregates and organizes customer data across a variety of endpoints and can be used by other software for marketing efforts.
About The Author:
Cynthia Young loves taking every opportunity to share her knowledge with others. Along with digital marketing, Cynthia is also passionate about personal growth and wellness. When she isn't writing, she can be found hiking with her dog, cooking Thai cuisine, and enjoying hi-tech thrillers. She also frequently writes articles on the company The Word Point translation service.