Nobody can open a brick and mortar store everywhere in the world. It always begins with an idea. With the implementation of the idea, you start growing gradually. The most famous and expanding businesses in the world were once located in the city of their origin.
With the growth in the digital market, anybody can open a digital store that can sell globally. The COVID and efforts of the eCommerce merchants in improving users' experience helped in building the trust of the customers and the never-ending future of the digital market.
Ways to Hit Online Market
The easy access to the internet, cheap availability of the technology and saga of COVID 19 has opened up several ways for merchants to sell their products digitally. The unbelievable growth of Amazon and Apple like biggies is all made possible through the digital world. There are several ways to introduce your products to the digital market. Let's have a look.
Build an Online Store
The world had never seen such a rise in online sales before COVID. The compulsory purchasing and closed physical markets turned the interests of the customers towards the digital market. Merchants fluxed in the eCommerce market through building an online store. The future of the online marketplace is promising.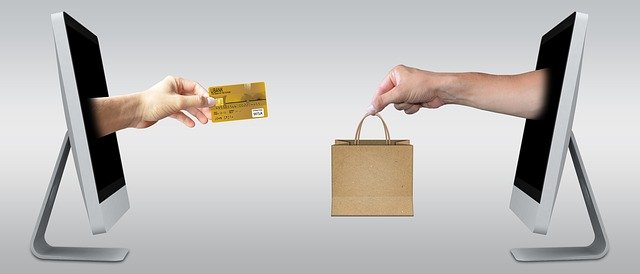 You can reach the market globally with an online presence. Stay in your city, develop a website for your physical store and hit great sales. For a successful website, you need to deliver a smooth user experience, appealing content, exceptional SEO and compelling design. For lower development rates, you can approach a software house in Islamabad, Pakistan. Build up your online store before it gets late.
Sell on Different Platforms
Building a website or a digital store can be an arduous task. There can be many reasons not to build an online store. Well, whatever it is! You can still have options like selling your products on different eCommerce platforms.
If you have quality products and you can compete in the market, then you must choose one of the leading eCommerce platforms. With an established platform, you will have great visitors. You will not need to put enough effort to build an audience for your website.
You will just need to fulfil the requirements, and you will get eligible for introducing your products on such platforms. It is ready-made. Go and avail the opportunity.
Social Media Shops
Social media has become an addiction. Every morning, we scroll down the newsfeed even when we have nothing to do with it. Many products pass down our eyes, and I am sure you must have checked them many times. With billions of users, social media is the best platform to promote and sell your products.
With the free of cost nature of social media platforms, you can introduce your business through shops. You can reach your acquaintances and make them share your products. With quality products, you will be successful in days.
Advertisement
You can advertise your products and online store through different platforms. With advertisement, you can achieve considerable organic traffic. Organic traffic can improve your sales rate. You have several billboards to advertise your products:
Google Ads: You will not find a better platform to twofold your sales and visitors. With the advertisement on Google, you will bid for keywords to rank at the top of the search results. With the advertisement of your products on top of the relevant search result, you will be in a better position to hit considerable traffic.
Youtube Ads: Despite youtube being the product of Google, visual advertising is much more effective than literal advertisement. Youtube features ads for a few seconds before the viewers redirect to the video. The visuals and content you display in those seconds decide for the viewer to watch it further or not. You can reach considerable traffic if your content is powerful.
Social Media Advertising: Your social media shop can have desirable results if you decide to advertise your products on it. It will display your products to the targeted audience. It will increase your traffic and sales.
Influencer Marketing: Fans are crazy about the people whom they idealise. They try to imitate them in every manner of their lives. You can make influencers write a post about your product on their social media. It will outstretch many potential customers.
Collaboration: You can collaborate with other businesses that have similar and relevant audiences. For example, a collaboration between video games and gaming consoles business will uplift both businesses.
Affiliate Marketing
Make other people sell your products for profit. Affiliate marketing refers to a marketing strategy where a person sells products of some other company for profit. You will find hundreds of unemployed people who are looking for jobs. While hiring such people, you will need to focus on their communication skills. The communication skills will define their ability to persuade others to buy your products.
With each affiliated purchase, they will get a commission. You can have many affiliate marketers. Bonuses and incentives can also push them to make great sales. It will subsequently achieve success without literally investing in anything.
Email Marketing
Emails are present-day letters. People get their official letters through emails. Almost everybody checks email once a day. You must collect emails from your old customers and expand that list. Send them newsletters about your new products, launching of the website and new offers. It will help you make sales through email marketing.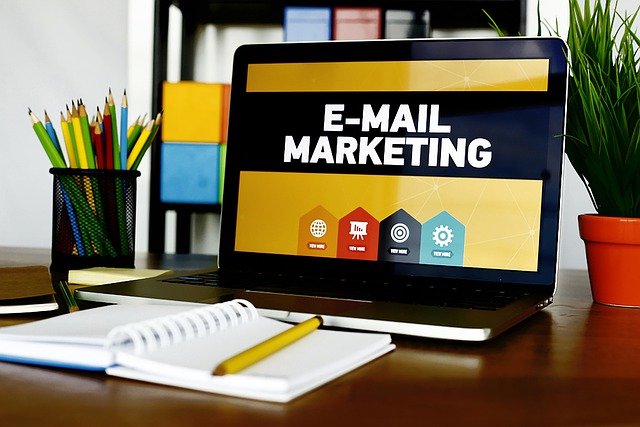 You can collect emails from different sources like social media and logs. You can also collaborate with other relevant businesses and share the emails. It will help you reach your business to a wide range of people.
Before I leave
Your brick and mortar store will never take you to the heights you anticipate for. You can only hit the local market with it. Go online and target the global market. Evolve, compete and win. Otherwise, you will be left behind in this competitive environment.
May you achieve whatever you wish for. Good luck.