In today's era, everyone wants to be online. After social sites, the blog is vast famous for giving presence on the internet. But being a blogger is not as easy as being on social sites. On social sites, there are your friends to follow you. But on the blog, it is little hard to make your image. Here I will give some ideas for being a good blogger.
Be blogger of your passion
Do some research for perfect post
Make post title catchy to attract reader
Uses beautiful and proper media
Give magic to your content, make it readable
Ask for feedback
Submit your work on Search Engine
Promote your post on social network
Appreciate other's work
Many sites provide free blogs for all, like Google's Blogger, WordPress and much more. You can join any one of them. You can also create your own blog on a personal domain. If you just want to start, you should follow free blog services. And follow some tips that mention below.
Know your passion
The most important things, find out your passion. In which field you are a master. You can choose any field as per your passion. If you are good in photography you can create a blog on photography lesson, photo editing and camera related things. If you are techie person, you can provide reviews on the latest technology. If you work on your passion then your blog we go for a long. If you choose a random topic for posts, then it will be hard after a time to find and research on a topic. So choose your niche wisely.
Do some research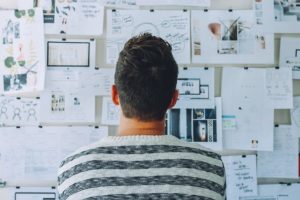 As you have chosen your niche for the blog, now you have to research on it. Google article related your niche. By doing so, you can get an idea about the way that should follow while writing a post. Research also makes you clear about the topic. Also, you can get some facts about it, which make your post more awesome. If your content is good, nobody can stop you to be on top. In SEO, Content is KIng is the most popular quote. With Doing the research, you can put your best.
Catchy title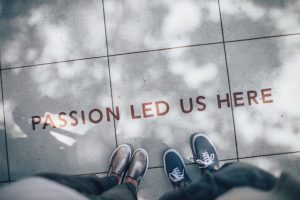 When you do a search on Google or any other search engine, you also read the result whose title is beautiful. If the title of the post is pretty interesting leads chances for more clicks. Beautiful things attract more. To get the idea about a catchy title, you can visit YouTube. After running from 10 20 videos you get the idea about a catchy title.
Use Images or Video
Everyone preferred a book with good cover. The same thing is also applied here. If your post has images related to the topic, a reader can get an idea about the quality of content. So use proper images. If need of a video is required then also attach the video in a post. Add media make your content more readable.
Make content readable
Write your content in short lines. One line should not have more than 20 words. Use phrases to make your post awesome. Using passive voice also affects readability. Don't repeat words. If you are using a keyword, then don't use them frequently. A post should have minimum 300 words but not more than 700-800 words.
Submit your post to Search Engines
Every day, a vast number of sites created. If you want to show your post in google result or other search engine's result. You have to index your post there. It is a free service and easy to use. After index search engine read your content and show them on the result as per quality of your content. Use keyword as per the topic of the post, it will help for ranking.
Ask reader for feedback
You should ask the reader to put out his view about the post. Same I will do at last :-). It will give you strength to put your best in blogging and also make you feel proud. If reader response, you also give a reply.
Engaged with your niche
If you want to update yourself for your niche, you should follow other's blog. It helps you to get the latest news about your passion. You can also engage with them. It will also helpful in SEO.
Socialise your blog
It's hard to be famous on starting. You can share your piece of art on social media. Where at least your friend appreciate your work. It will help a lot. Today, the social network also helps in promoting content. So by doing your blog socialize, you can make your post in the large number of eyes.
As I said, please give your valuable feedback about the post. It wil be very help for me.