Whether you are a large corporation or a small local business, getting traffic to your brand's website is paramount. It's likely that you're already aware of the techniques for driving traffic, as it's such a well-covered topic online.
But what about offline sources?
When it comes to boosting traffic, offline sources are usually not given much importance.
When you utilise offline sources, it can have a huge impact on the amount of traffic your website gets.
Put your site and logo on branded merchandise:
While driving traffic to site is so often a digital thing, and people are spending more and more time on digital devices, you still can beat something tangible.
52% of the consumers state that their impression of a brand is more positive after they receive a promotional product from them and half of the consumers use branded items on a daily basis.
So, promoting your site using tangible, real-world objects can be a highly effective way to drive traffic and boost brand awareness in general.
Some tangible, real-world items that also work well include bags with logo and URL, T-shirts etc.
As an added bonus, you will promote a positive image of your business and increase customer loyalty.
Print out Brochures and Flyers:
Flyers and brochures seem like an old-fashioned marketing method which doesn't really make sense in our digital age.
But there are occasions when flyers and brochures become an effective means of increasing your web traffic.
Stand out from the crowd and motivate customers to visit your site by adding some compelling copy to your brochure or flyer.
A flyer should include not only your company's logo, but it should also prominently feature your website's address and a strong call to action.
This extra step will encourage the person that views your flyer to take action, rather than discard it without another thought.
When it comes to brochures and flyers, a good strategy to get them to convert into website traffic is to offer the customer something like a discount on your product, service, or free gift.
This gives the customer a strong incentive to visit your site.
Make Use of Print Ads:
Print Ads still have their own place, even in the digital world.
According to research, magazine ads drive about 30% of readers to websites.
When you are crafting your ad, try to be as efficient as you can with the limited space you have available.
Include your company's URL and also if you can, try to squeeze in some kind of incentive like buy one get one free, 20% discount etc.
Most importantly, make sure that your ad is clear and concise.
Your company name and URL and as well as any relevant keywords should be clearly displayed.
Make it as easy as possible to act on the ad and search for your company online.
Write your URL(The Correct Way):
On all offline mediums- whether its reusable shopping bags, flyers, brochures or business cards, always make sure that you list your URL in the most effective and translatable way.
It means to capitalize the first letter of every word.
This makes the URL much easier to read and interpret.
It also reduces the chance of it being remembered incorrectly and it enables the customers to visualize the separate words.
You need to make it as easy as possible for customers to visit your website.
If it's too difficult to interpret, the reader will either not bother looking it up at all or they will enter it incorrectly.
Attend Sponsor Events:
Attending events enables you to build relationships with those interested in the same industry as you.
Use this opportunity to impact others and drive more traffic to your site.
If you attend any events, make sure that you fully involve yourself in the experience.
Don't sit on the sidelines.
Events are the place to interact with others and really make your brand's presence known and improve.
Google takes Brand searches into considerations:
It used to be that Google and other search engines only cared about backlinks to sites.
The theory was that if a website had thousands of links leading back to the site, Google would move the rankings up a bit whenever more backlinks came through.
But due to recent Google updates, the search engine is now taking "brand searches" into considerations.
This means if there are more brand searches for your company, the better your rankings.
These changes have brought back offline marketing as one of the leading ways to boost SEO.
Wonderful Offline Branding Tactics: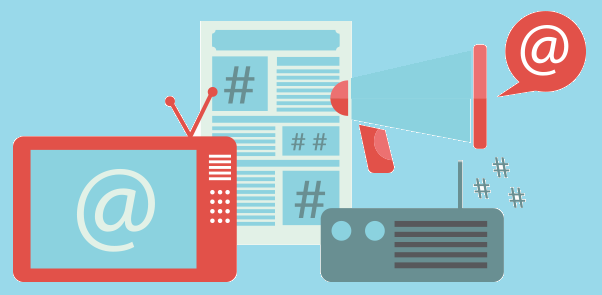 People still consider the following 5 marketing tactics useful.
The % figures represent the number of people who consider that particular advertising medium useful when making a purchase.
TV Ads: 44%
Word of mouth: 41%
Magazine/Newspaper Ads: 35%
Radio: 23%
Billboard: 13%
Conclusion:
If you really want to maximize your website's traffic, you need to utilize offline resources. If done correctly, an offline branding actually works.