Intelligent website owners know that it is impossible for a website to progress if it fails to acquire a good SEO page rank. This is a journey that consumes time, effort and requires the correct strategy.
Search Engine Optimization helps websites in going ahead of their competitors and getting more exposure. Higher ranked websites get more exposure than the ones ranked at lower positions. This is simply because people tend to click websites that occupy the top slots. On the other hand, if your website does not have a high rank, a lot of people would not be inclined towards clicking your link. Thus, your first priority should be to occupy a good SEO position.
If Google ranks your website on the first page of search results among the top 5 slots, it would be much easier to get traffic. To improve your website's overall performance use online tools developed by prepostseo. These will surely help you to make a significant enhancement in overall organic searches.
However, this obviously is not that simple considering the fact that several websites are listed against a particular keyword combination and new ones are being launched in large numbers.
SEO performance improvement obviously requires website owners to come up with the correct strategy. In addition to that, as a process, it definitely requires time. However, this time is reduced if website owners implement the correct strategy. Here are the top 4 methods to attain top notch SEO results.
1. A website should not have a very technical interface
It is good to target a category of users but making the niche very fine is obviously not wise thinking. When the website has a tough interface, users take time to adapt to it.
Let us go through an example to gain more understanding. Most people who visit websites to buy things may not have abundant technical knowledge. If you have designed a website with a complicated interface, it is obvious that people would take time to understand things. Most people do not have the patience to wait and understand how a website works.
If someone is interested in buying a pair of shoes, he would only be interested in viewing the profile of the company and reaching the products page. He would obviously not be interested in checking how the website works. This example clearly shows that the website should have a simple interface. When a user visits your website, he would be able to grasp things without any assistance. If he has to wait and understand the functionality of a website, it would obviously be a source of irritation for him. Thus, make your website smooth, easy to use and understandable.
A responsive website can deliver better SEO results?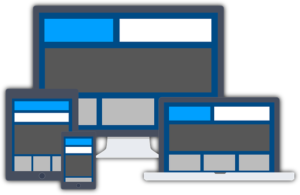 The best way to make your website successful is by increasing the number of people viewing it. When a website gets a higher level of exposure, the chances of getting traffic obviously increase.
A responsive website produces the same view irrespective of the device through which it is being accessed. A better understanding can be gained from an example. Consider that 3 users are accessing your website at the same time. The first user us using a laptop with a 17-inch screen, one is using a smartphone with a 5-inch screen and the third is using a desktop machine. The page size of your website will adjust automatically according to the screen size each user is using. This simply means that the user would not have to scroll to move to the top or bottom of the page. This obviously means that every user would be able to access your website without any inconvenience.
Get more conversions and generate more business
People have very busy routines these days and they prefer doing multiple tasks while being on the move. Purchasing things online is one of them. Consider that you suddenly remember that you have to purchase a birthday gift online while you are waiting for a conference to end. This is obviously very easy if you are using a smartphone and the desired product website is responsive. You would not have to scroll from one end of the page to the other to add products to the cart, proceed to checkout and use other features. A responsive website obviously expands or contracts the page size of the website according to the screen size.
If a website provides a suitable view on smartphones, it would be much easier for people to use it. When more people would be conveniently accessing your website, you would be generating more business. This would obviously help you in growing as a brand. For any website owner, this is the biggest matter of concern. They use multiple techniques to earn from their websites. If your website is responsive, consider the job done.
At times, websites are very informative but locating the links becomes hard for the user. It is a clear fact that most people have very less patience. When it comes to buying things online, their main priority is to get their hands on a website with a very simple interface. All they look for is an easy way to reach their desired content. Having a very technical website actually restricts the visitor count of the website. If the interface is hard to understand, you can expect most people with above average IT skills to visit your domain. This would obviously have a negative effect on the sales volumes.
2. Top Notch Fresh related content
The popularity of a website grows when it has customers. In addition to that, the best and easiest way to get customers is publishing relevant content. Through readability, you can construct a good relationship with customers. This would accelerate the traffic on your website.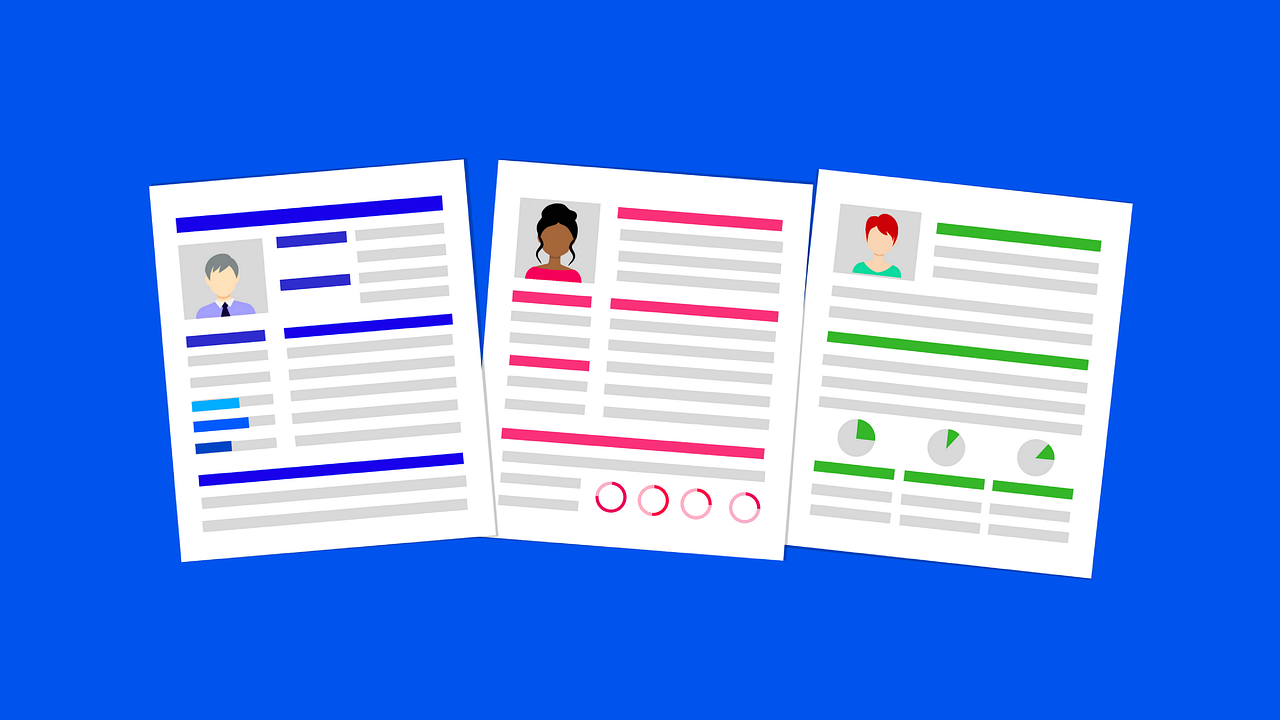 In addition to that, when you have a good relationship with your customers, eventually, you would start getting good regular buyers. This would help you accomplish the goal of getting a high conversion rate. Here are some smart tips to write content that can attract potential buyers.
Do not work on the word count when you are writing text content. Readers are not interested in knowing the length of the written content and other angles need to be explored. Quality is the key if you want people to read what you have written. It simply means that carry out research before you refresh your web content or publish a new blog. Particularly in the case of a blog, you have to focus on exclusive content. Today, most brands increase their clientele by running a successful blog. If people start developing an interest in the blog on your website, they would obviously view the products/services which you sell. Once the interest level is developed, the conversion rate would increase as well.
Redundant content can prove to be poisonous for website growth. Unfortunately, a lot of website owners do not pay attention to content uniqueness. Why would someone spend time on your website if he has already read the information which you have provided? Unique content catches instant attention and this is an undoubted fact. For fresh content, make sure that you have conducted a proper research process. One way is to go through competitor websites and see what they have published on their website. Once you have viewed the content which has been published on competitor websites, explore the areas which have not been covered by competitor websites.
3. User experience is a deciding factor
A website should make the user as comfortable as possible. He should be able to navigate through the website without major assistance. Most users view the sitemap when they visit the website for the first time. A sitemap is an information manual which helps the user in understanding links and viewing the hierarchy of pages.
Users do take their time in understanding the structure and flow of a website. Some websites are easy to interpret and understand. However, this is not the case with most other websites. If a sitemap has been provided, the overall user experience improves. A new user would like to start by looking at the overall structure of the website. This would obviously help him in checking the pages that exist and choosing the ones that match his preferences. For instance, some customers like to know about the history of the brand before they decide about purchasing a product. If you consider this requirement, the customer would like to visit the "About Us" page of the website. If the reader develops a higher level of interest, he would want to view the "Services" or "Products" page. A proper sitemap would obviously help him with this task.
2. Using ALT tags for visual content
Today, we see most brands using visual content so that they can attain better SEO ranks. However, to get visual content recognized by Google, the use of ALT tags is very important. These tags help search engines in recognizing the visual content and adding it to the database.
Adding videos and images is a necessity these days. Without proper visual sources, content looks dry and boring. However, it is necessary that search engines are able to locate the visual content that has been uploaded. This is where using ALT tags makes a lot of difference. Website owners should be sure that all the visual content has been supported by ALT tags.
Read our ultimate guide on Image Optimization
Conclusion
Every website aims at acquiring top page ranks through productive SEO techniques. The important aspect is that website owners should be sure that the correct methods are being used. Your website can only grow in terms of conversions and traffic if you have used the correct SEO tips. Be aware of what potential buyers and visitors prefer.
For instance, poorly written content can bury a website for ever. You may get people on your website through keyword stuffing but that would only increase the bounce rate. In other words, people would visit your website but would not spend time on it. The moment serious buyers see poorly written content, they make an exit. There is no doubt that people rarely go through each written line but even then, content quality is a very critical component.
Websites are not made to increase challenges for users. If you have an easy to use website, people would automatically be inclined and encouraged to use it. The flip side is that websites with poor user experience and interface designs fail to attract traffic. These factors are seriously analyzed by Google when it is ranking a website. When you talk about user experience, it simply does not mean that highly advanced features should be stuffed.
Websites with short loading times win the battle as they are easier for users to access. You need to have the user's perspective mind at all times. Users do not prefer websites that take too much time to load. They prefer websites which load in an instant manner. Other than that, the user experience also matters immensely. Make sure that all the pages of your website are responding without any problem.
Unresponsive pages highlight the fact that the website is not up to the mark in terms of technical standard. This would obviously prevent the user from accessing the website regularly and choosing it for online purchasing.