Just a couple of years ago, SEO meant integrating backlinks and including as many keywords as possible in web content. In this way, the search engines ranked a website or a piece of content accordingly. However, all of this changed with the advent of certain Google's updates and within a few months, the search engine transformed into a semantic search engine!
Since 'semantics' has been thrust into the limelight, it has become necessary to educate marketers about it. Considering this, we will be discussing the semantic concept in a detailed manner. So, without further ado, let us get to it!
What is Semantic SEO?
Semantic SEO is a new marketing technique that is used to improve any website's traffic. This is done by providing the search engines with relevant content that can answer any user's specific search query. In other words, semantic SEO is a search engine's way of determining the purpose behind every individual's search query in an accurate manner.
From as early as 2011, giant search engines like Google had been intent on using artificial intelligence along with natural language processing to transform the searcher's experience. As searching platforms got intelligent, content creators started to move from creating content for the web to making the web understand their content through semantic web technologies. On that note, semantic SEO's journey was accelerated through the launch of schema.org vocabulary that started to implement a data schema structure in a bid to describe the online pages.
Generally, the search engines need context in order to understand any query properly. Only then, the search engines are able to display the appropriate results. Context is built using expressions and words. Without understanding the context, the search engine will fail to fetch the relevant results. This is what makes semantic SEO crucial because it provides search engines with a context it needs to categorize web pages. For instance, in a famous context vector patent document by Google, an example of a horse is mentioned to make things easier. Depending on the context, a horse is an animal to a farm owner, a work tool to a carpenter, and exercise equipment to a gymnast.
Without the context or semantic SEO, the search engines will have a difficult time displaying appropriate results effectively.
How Semantic SEO affect SEO?
Google is constantly working to refine the search algorithms. To provide a better experience, it has been releasing various algorithm updates to further improve the search results. This is evident from the release of two updates, i.e. Hummingbird and RankBrain. The former one emphasized the natural human language pattern and the latter update focused on AI to analyze the search results. These two updates prioritized semantics and user intent as a crucial ranking factor.
Another factor affecting the world of SEO can be attributed to the rise of voice search. According to Gartner's research, 30% of the browsing will be voice-activated by 2020 and 50% of all the searches will be made through the voice feature. As more and more people are relying on virtual assistants, search engines are transforming themselves to recognize the conversational and semantic nature of their queries.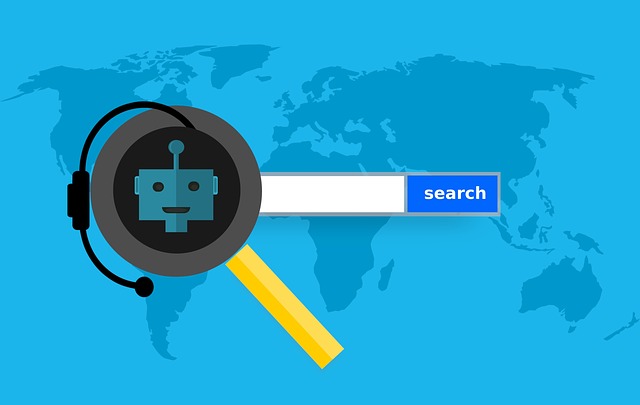 How to Write Content Using Semantic SEO?
Semantic SEO makes it necessary for marketers to figure out the needs of the users. Considering its importance, we will be looking at a few ways through which website owners can create content that not only fulfills the needs of the users but also pleases the search engines as well.
Start with asking all the right questions
Content created for semantic SEO needs to ensure that it satisfies the users' intent. But for that, you need to find all the questions asked by your targeted audience. For this purpose, you can utilize a paid tool such as MarketMuse. With the help of this tool, content creators can get a list of all the questions which your competition has recently addressed within their content. So, start from here and try to address the questions within your next content pieces.
If you do not want to spend money on paid tools, then you can rely on Answer the Public. A free tool, Answer the Public relies on Google to create an interesting map of questions. Although the questions are limited in number, the unique mapping of questions is crucial in identifying all the hot topics.
Another option for content creators is to go through the top ten search items of the first ranking page. Through this way, the content creators can pinpoint the questions that each article has tried to address. It is a long learning process but if the tools are not doing it for you then this is the path you need to adopt.
Remember, SEO is no longer about using certain hacks to secure a top position in the SERPs. Rather, it is about creating value in the most efficient manner. So, identify the questions people are asking and answer them in a concise manner. The search engines will appreciate your efforts.
Focus on quality
High-quality content is something that will never go out of fashion. Apart from creating value, you need to focus on the grammatical as well as the syntactical factor of your copy. So, grammatical errors misspelled words, and/or run-on sentences are a huge no-no.
Even if you have everything on point, you can still ruin the quality of your content through keyword stuffing, spam content, and low-quality back-linking practices. To maintain the quality of your content, you need to have great content writers on your team. On top of this, get some quality editors and have them edit/proofread your content before publishing them on the internet.
Keep your grammar on point and your copy's quality high to provide your readers with engaging content. Also, create captivating headlines to encourage the visitors to click on your articles. This will secure a better ranking for your website on the SERPs.
Find out relevant semantic keywords
When it comes to semantic searches, you need to identify specific phrases based upon searcher's intent. Then, follow this step by strategically building your content around those specific keywords. You no longer have to find keywords according to their high search volume. Instead, you need to find keywords that have some meaning to it. Through this practice, your website will deliver more value to the audience.
When it comes to the semantic phrases, you need to figure out what users are thinking when they look up for certain information on the internet. If you do it successfully, the search engine will be able to draw a semantic connection between your topics and the searcher's intent. Also, search engines like Google will be able to understand how your content answers the users' questions.
To get started, you can take help from Latent Semantic Indexing (LSI) to produce a list of useful semantic keywords or phrases.
Create context
Without context, your semantic efforts will be futile. The context in semantic SEO is a way of telling search engines what your content is about. Here are a couple of ways through which you can define the context within your content:
Combine semantic keywords with identifiable words: For instance, if you are writing about Apple, the search engine will be confused. They may display your website in the search results for the apple fruit. However, if you accompany the word Apple with their products such as Mac, iPad, and iPhone, etc. then it will be easier for Google to understand your context. In this way, the search engine will know that you are talking about Apple products, not the fruit.
Use synonym of your core keywords: People have a different way of looking for information on the internet. When semantic spiders crawl through your website, it will analyze your site's copy to rank it appropriately in the SERPs. So, if your core phrase is 'how to edit photos', you can also incorporate phrases like 'edit your images' or 'professionally edit your pictures' to provide search engines will tons of information to work with.
Link to the right pages: Referring to the right pages further enables the search engines to determine the nature of your content. Coming back to the Apple example, if your content links back to relevant pages that are about Apple products, then the search engines will correctly assume that you are indeed talking about the brand.
Read Also: Tips for Quickly writing a post in WordPress
How to Perform Semantic Optimization of a Website?
The way we find information on search engines is changing rapidly with semantic SEO playing a crucial role. Since it is influencing the algorithms of the search engines, it is high time that people start optimizing their websites with regards to the semantics.
Achieving successful semantic optimization is not difficult. However, like every other SEO practice, it requires time and effort to show its full potential. That said, here are a few ways through which you can optimize your website for a complete semantic SEO experience:
Semantic markup
Semantic markup is the process of writing and structuring the HTML of your website/web pages in a way that reinforces the meaning or semantics of the content. So, make sure that you are marking up the paragraph tags, lists, bullets tags, and header tags.
Meta tags
Reap benefits from your core semantic keywords by including them in your Meta titles and Meta description. These are known as the Meta keywords which web owners use to inform Google about the nature of their web pages.
Identify the needs of your target audience
To create informational and quality content pieces, you need to figure out what your audience wants. For this purpose, you can browse through the 'People also ask' and 'Related searches' sections available on Google. On top of this, you can find and visit the online platforms that are popular among your audience such as Facebook groups, Reddit, and Quora, etc. Navigating these platforms will let you identify the issues that people face in your line of business.
When you know the problems, you will be in a better position to provide solutions through your content.
Positive user experience
At the end of it all, positive user experience trumps all the other factors. Think of it like this, your website has long-form content and has all the appropriate semantic SEO elements; however, it is hard to navigate and takes time to load. What do you think will happen?
Even with all the right SEO elements, your website can still suffer due to the lack of a positive UX. So, focus on the user experience and optimize for mobile consumers as well.
The Bottom Line
Keywords, high-quality content, and Meta tags, etc. constitute the traditional part of the SEO. While they are still important, Google has been introducing algorithms and other changes to normalize semantic search.
That said, the majority of the marketers have not warmed up to the concept of semantic SEO yet. However, they seem to be forgetting that the purpose of such changes is to make it easier for us to navigate the internet.
For marketers, semantic SEO means that they can connect with the right audience and grow their business as a result. Also, they can be assured that their content appears in front of such individuals who are much more appreciative of their blogs and articles.
So, in a way, semantic SEO works in two ways. It not only connects the audience with the right search results but it also allows marketers and content creators to be discovered organically.
To conclude, we have made it easier for marketers to navigate the world of semantic SEO. This article contains all the necessary information the content creators need to please the search engines and the online audience as well. So, go through all the mentioned tips and optimize your website's content from a semantic POV.
Working with the semantic SEO techniques will not be a walk in the park. But do not let its difficult nature scare you away from it. Not only will it result in penalties but you may also have to rebuild your SEO efforts from scratch through affordable SEO services. So, start slow, experiment with new strategies, and figure out what works best for you!