Today, social platforms have evolved and are gaining massive importance like never before.
Brands are looking to take advantage of the social platforms to get in touch with a large number of people and maximize their conversion rates. As a result of easy accessibility to the internet and mobile phones, the number of users has grown exponentially for both Facebook and Instagram. Hence, both have evolved into more of e-commerce platforms helping brands and businesses to spot their prospects and maximize the conversion rates.
Today, almost every business is looking to have its presence on social platforms. But, they are usually bewildered in choosing the one between Facebook and Instagram. Have a look at some of the insights we provide you to choose the best among them for your business.
Userbase:
Both Facebook and Instagram have enormous user base. Facebook recently achieved the milestone of 3 billion users. Instagram stays second next to Facebook in the user base with 1 billion users.
These social platforms dominate the world of social media, with the majority of the brands choosing either of them to promote their product. However, once you look at the user demographics of both platforms, you will come to where the majority of your target audience exists.
For instance, if your target audience is Generation Z, then it is wiser to go with Instagram since 72% of the platform's users are Gen Z, whereas, for Facebook, the percentage is 51. You can run relevant ad campaigns for your product on Instagram, focusing on this young age group.
Else, if you are focused on the Millenials, then you can go with Facebook. The Millennials user percentage of Facebook stands at 79, whereas it stands at 67 for Instagram. So, once you have decided to step into social media marketing, have a look at the audience demographics and go with the one that has the majority of your target audience.
Choose The Platform Wisely:
Go with the platform which suits perfectly for your business. Have a study about the users of both platforms so that you will come to know about their common characteristics. Eventually, you can come to a conclusion on which platform works best for you. If you are looking to promote a beauty product or apparel, you can go with Instagram for promotion. Instagram has 43% of female users, whereas male users stand at 31%.
Moreover, Instagram has consistent Generation Z and Millennial users. So, go with Instagram, where you could easily spot a large number of your target audience and maximize your conversion rates. Get the Instagram likes apps to enhance your brand visibility.
Being a picturesque platform, you can grab the attention of people easily with your product images. Many celebrities, including Kim Kardashian and Kylie Jenner, have their own cosmetics brand, which they promote only on Instagram.
Both have separate pages for their brands with millions of followers. Once you have a look at these pages, you can have a look at the images of the cosmetic products in various color combinations that could easily allure the viewer. So, craft your Instagram advertisement images with different color combinations.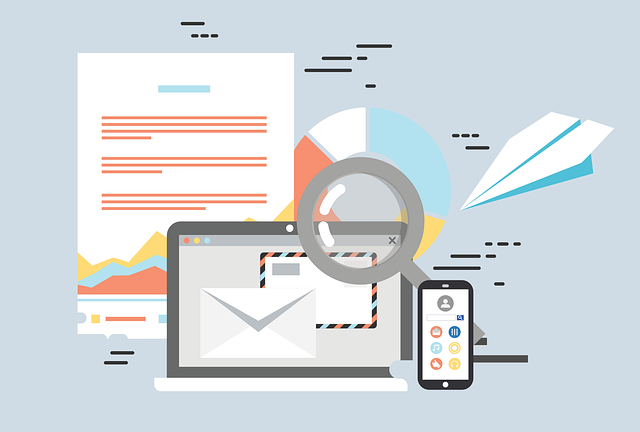 Facebook is more of a serious platform that works well to promote blogs, lengthy write-ups, and to drive traffic to your websites. Since Facebook is the home to a large number of Millennials, your ad-promotions don't need to be image-centric.
You can add case studies and blogs about your product as part of your Facebook ad campaigns, which could help you largely in increasing your conversion rates. Availing of services like Trollishly will help you in spotting your target audience at ease.
Track Your Progress:
One of the essential features is tracking the way your ads function after rolling it out on any of the social platforms. Facebook ad manager can be used to manage both Facebook and Instagram ads. For Facebook, the ad-manager has many unique features, which makes the audience targeting much easier.
For Facebook, you can run ads targeting a specific set of audiences and evaluate the ad's engagement rate. For Instagram, the process is very much simplified with fewer options. So, if you are about to test your ads, go with Instagram, which gives you practical knowledge of the way the ads function on social platforms.
In recent times, changes are being brought to the Instagram dashboard, which will help brands assess the ads. So, if you are ready to spend some money, just run demo advertisements on both the platforms and learn about the way it performs.
There are also many analytical tools available on the internet, which gives you detailed insights about the performance of your ads alongside providing valuable insights to frame a better strategy.
The Nature Of Facebook And Instagram:
Both Facebook and Instagram have a large userbase. However, both platforms have their unique characteristics. Once you have spotted out the unique characteristic of both platforms, you could easily harness the platforms effectively for marketing your product.
A recent survey has revealed that 70% of companies in the USA give preference to Instagram to market their products. One of the notable characteristics of Instagram is that many features were incorporated into the platform, such as shoppable posts that help brands to get in touch with their target audience at ease.
Such features, which have been incorporated into this picture-dominated application, help brands elevate their business at a consistent pace. Instagram has added many features to its platform that will avail enormous benefits to marketers.
Facebook also has its very own features that could help brands to get in touch with people without having to put much effort. Sections such as the Facebook marketplace could help you to showcase your product to a large number of people. Moreover, recently Facebook has stated it will roll out a separate section for small businesses. These features will help businesses to get in touch with people easily and maximize their conversion rates.
Facebook allows you to incorporate blogs as part of your social marketing campaign. Blogs are an effective medium that could be used to provide a detailed description of your product. Unlike Instagram, Facebook is mostly dominated by Millenials who use to do some in-depth research before purchasing a product.
So, adding blogs, case studies could also work out for you very much and results in maximizing your conversion rate effortlessly. Though the majority of the marketers opine that Instagram works best for promotion, Facebook also has its very own features to drive your growth. Hence, it is essential to have a keen look at both the platforms for choosing the one that works best for them.
Bottom Line:
The user base of social platforms increases consistently, which has made social platforms much more crucial in recent times. Both platforms have their unique features. So, choose the one that aligns with the characteristics of your brand and enhance your brand visibility.