'Bots are coming.' This is the common term one could have come across in the field of digital marketing in recent years. The intuition behind using this term may differ from one another. Some feel that bots can take their jobs anytime, whereas there is a section of marketers, who weave a sigh of relief saying that their routine and mundane could be automated to these bots. Nevertheless, of mixed opinion about the bots, whether it is a boon or bane, one thing for sure about bots is that they are transforming the field of digital marketing and the customer approach. With social selling increasing at a rapid pace, chatbots have become more crucial for brands.
Do you feel that chatbots are not equipped enough to interact like humans? We agree with that. But not completely. Because a recent survey reveals that 69% prefer interacting with chatbots, however, chatbots are still in their infant stage, and they have a long way to go. In today's scenario, the majority of businesses rely on social selling to maximize their business profit as social platforms are the place where millions of people around the world conglomerate. In many aspects, the advent of chatbots has come as an advantage for marketers. It has facilitated the process of converting a prospect into a customer. Here we list out some of the ways, harnessing which chatbots could transform your digital marketing strategy.
The Best Conversational Tool:
One of the significant reasons behind chatbots playing a predominant role in digital marketing is their intrinsic skill to initiate a conversation with the customer. In 2020, brands are keener towards developing communication with their audience. You may think, 'Is communication that necessary?' Fine. Every one of your close friends, your colleagues, and neighbourhoods were only a stranger to you during your first meet with them. Only after days pass by, interacting with them frequently, you come to know their character, their interests, and priorities. Conversational marketing works in the same way. Chatbots, the 'conversation starter' tool, can be capitalized to have a meaningful interaction with your target audience, which eventually helps in achieving a higher conversion rate.
1. Have A Human Tone:
You should automate your chatbot to have the interaction aligning with your brand voice. At the same time, ensure your chatbots have a 'human tone' in them. If people find the communication to be rigorous, they may cut off the conversation. Hence, ensure the set of questions and recommendations you automate in your chatbots has a 'friendly tone,' which will increase the comfort level of the customer and eventually drives him to take action.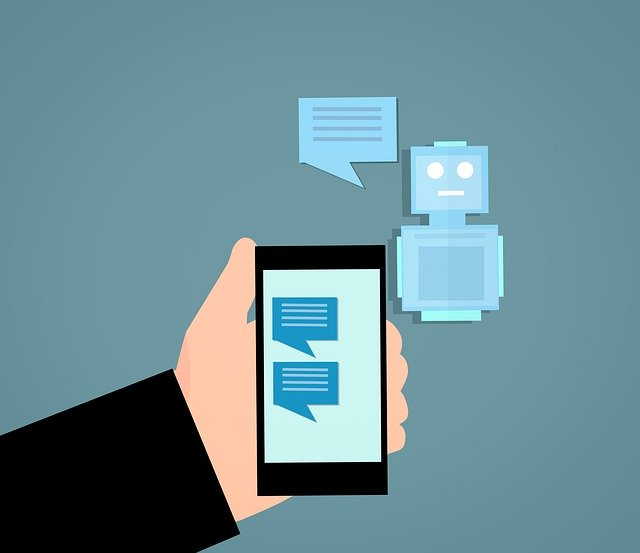 2. Know Your Customer:
A chatbot is capable of collecting information about a person and interacting with him at the same time. If a person approaches your chatbot, it can collect his necessary information simultaneously, answering his queries. This will help you in knowing the customer much better. The initial interaction will let you know the interests and expectations of the customer who reached out to you.
3. Complete Shopping Experience:
Evolution of technology never fails to amaze people with its innovations. Rather than being a conversational tool alone, a chatbot has the potential to carry out all the aspects of a marketing funnel. Right from knowing a customer to making recommendations based on his interest till making him check out a product, the chatbot does this all together. Are you not convinced yet? Well, H&M, one of the most renowned clothing brands globally, is using its chatbot in the above-mentioned way.
The H&M chatbot will showcase the apparels based on your interest alongside listing its specific features, available size, and colors. All these processes will conversationally take place like 'May I know, what are you looking for?' 'I hope this suits best for you.' 'May I surprise you with another t-shirt in the same color?' Thus, a chatbot itself does the job of their in-person rep and drives a person to check out the product. As per a recent survey 60% of Millenials had used chatbots. With social selling expected to surge further in the coming days, chatbots will have an indispensable place for them.
4. Allure Your Customers With Chatbots:
You can convert a prospect into a customer easily if you make him feel that you value him more than others, which is one of the essential tactics to be followed to convince a person to choose your product. This could be achieved by harnessing chatbots. For example, if a person reaches out to your chatbot, it can gather the basic information about a person, including his purchase history. Automate the questions like 'Let me know what excites you' to your chatbot. Shooting out these questions will help you in having a better understanding of your prospect. These valuable insights from your bots will help you to deliver a personalized message like 'Mr. Cooper, tap to open your daily surprise' and 'Mr. Cooper, this is from our shop, crafted exclusively for you'. Thus, seeing such personalized messages with their name will make the customer that you value him and care for him. Brands are giving more priority to personalized messages and personalized advertisements as they believe that it could uplift their conversion rates.
5. Time Effective and Accurate:
When it comes to consumer service, time matters the most than anything else. Many global companies put forth 'on-time delivery' as the face of their brand. In today's fast-moving world, people are craving for instant replies. Every second you delay can increase the possibility for the customer to shift to another as they have a wide range of options. This is the place where chatbots prove their importance once again. Chatbots can give an instant reply to the customers. Moreover, chatbots can handle any number of customers at a time and are available round the clock to sort out queries of the customers. Chatbots are equipped enough to offer accurate recommendations to the customers.
People come across a massive chunk of news today on the internet ranging from sports, politics, economy, and entertainment. The Quint, one of the leading online news platforms, provides curated news based on the interest of the individuals. Its chatbot will drive you the most relevant stories based on your interests. You can change your priority list anytime. Once in a while, it reaches out to you and asks, 'Do you find the news pieces useful and relevant?'. Thus, it could deliver you more precisely what you are expecting from it.
6. Make Chatbots Part Of The Messaging Platforms:
Incorporating bots to the messaging platforms could help you to reap the benefit at ease. Recent studies have revealed that people spend more time on messaging applications rather than standard applications. As the standing application usage has begun to come down, it has become essential for brands to make their transition to messaging apps like WhatsApp, Facebook, and WeChat. Thus brands can have their presence on these messaging applications via bots. As people spend more time on messaging platforms, brands should equip their chatbot accordingly to satiate the expectations of the customers. Many people have expressed that chatbots have given a completely new shopping experience to them, adding that they are more convenient with chatbots due to their speedy replies and relevant recommendations. According to a recent study, messaging applications are used nine times a day, which is four times higher than the standard applications. Thus, brands should integrate their chatbots into messaging applications to maximize their conversion rates.
7. Generate Leads With Chatbots:
Many brands use chatbots for passive customer interaction. Many chatbots are automated to respond to the queries of the customers. In simple terms, a chatbot will respond only if a customer approaches it. But, chatbots possess the fundamental skill of reaching out to a prospect at first. Chatbots are capable of collecting a huge chunk of data about a person, including his online activity and retrieving data of his purchasing pattern, which will provide many valuable insights about a person, including his interests and priorities. Subsequently, the chatbots will get in touch with the prospects who could most probably turn into your customers.
Thus, by using chatbots, you could make people aware of the presence of your brand. Ensure you have a down to earth tone while reaching out to your customer, and he should not feel annoyed. At the same time, your words should create anticipation about your brand. Services like Flymesocial can also be used as a tool to generate leads on the social platforms.
8. The Conversation Starter:
Chatbots can be used as an effective medium to start a conversation. You might have come across pop-up messages when you land at a website. These functions are carried out by the chatbots. There could be several web pages in a website. Thus, after shooting out questions, chatbots will come to know your expectations and drive you to the exact page you are looking for. It will showcase the relevant products based on your interest, which in turn makes your shopping much more comfortable. Thus, brands can employ chatbots to their websites, which will eventually maximize the conversion rate.
Final Thoughts:
Chatbots will turn into an integral part of digital marketing as it does the job of humans right from analyzing a prospect and driving him to check out a product. Chatbots itself does both marketing and sales cutting down the expense for brands to hire a marketing manager and sales rep. As social selling will skyrocket further, brands will have a maximum of their business through chatbots. Thus, chatbots will play an inevitable role in every business.